Why We Created VOCSN
Integrated solutions for respiratory care
Our team was motivated by the belief that people are more than their medical conditions and that technology should evolve to make life easier. People should not have to use five different medical devices to treat any medical condition.
And yet, the reality has been very different. Hospital workers must learn multiple devices and spend valuable time switching circuits to deliver multiple therapies. Patients' families are overwhelmed as their homes turn into mini hospital rooms to support all of the different devices.
We designed VOCSN to make life easier for patients and their caregivers. The result is that patients become more mobile and caregivers have more time to care for their patients.
VOCSN Defines Integrated Respiratory Care



Multi-Function Ventilator
Integrated therapies make care quick and easy
VOCSN defines integrated respiratory care from the hospital to home. VOCSN is controlled with an intuitive touchscreen operating system to deliver treatments in seconds instead of minutes.
The Ventec One-Circuit™ provides uninterrupted ventilation between therapies. No more switching between cumbersome circuits and devices. Integration makes care easier and provides peace of mind.
Try VOCSN
Schedule a fully supported patient evaluation today
Our no-obligation patient evaluation gives you the opportunity to experience integrated care as you consider VOCSN for your facility or DME. VOCSN Patient Evaluations last for two days and include 24-hour, on-site clinical coverage. During the entire evaluation, members of our highly skilled Ventec Clinical Team will provide in-depth staff training and support to seamlessly transition patients to VOCSN. During VOCSN evaluations, caregivers can gauge patient comfort, assess the clinical impact, and observe the benefits of integrated care.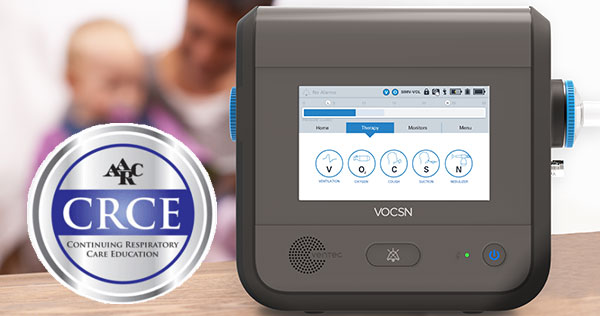 VOCSN Training
Free continuing education credits now available
Whether you're a respiratory therapist, physician, or caregiver, we have the resources you need to learn about integrated respiratory care with the VOCSN Multi-Function Ventilator.
LEARN MORE ABOUT VOCSN TRAINING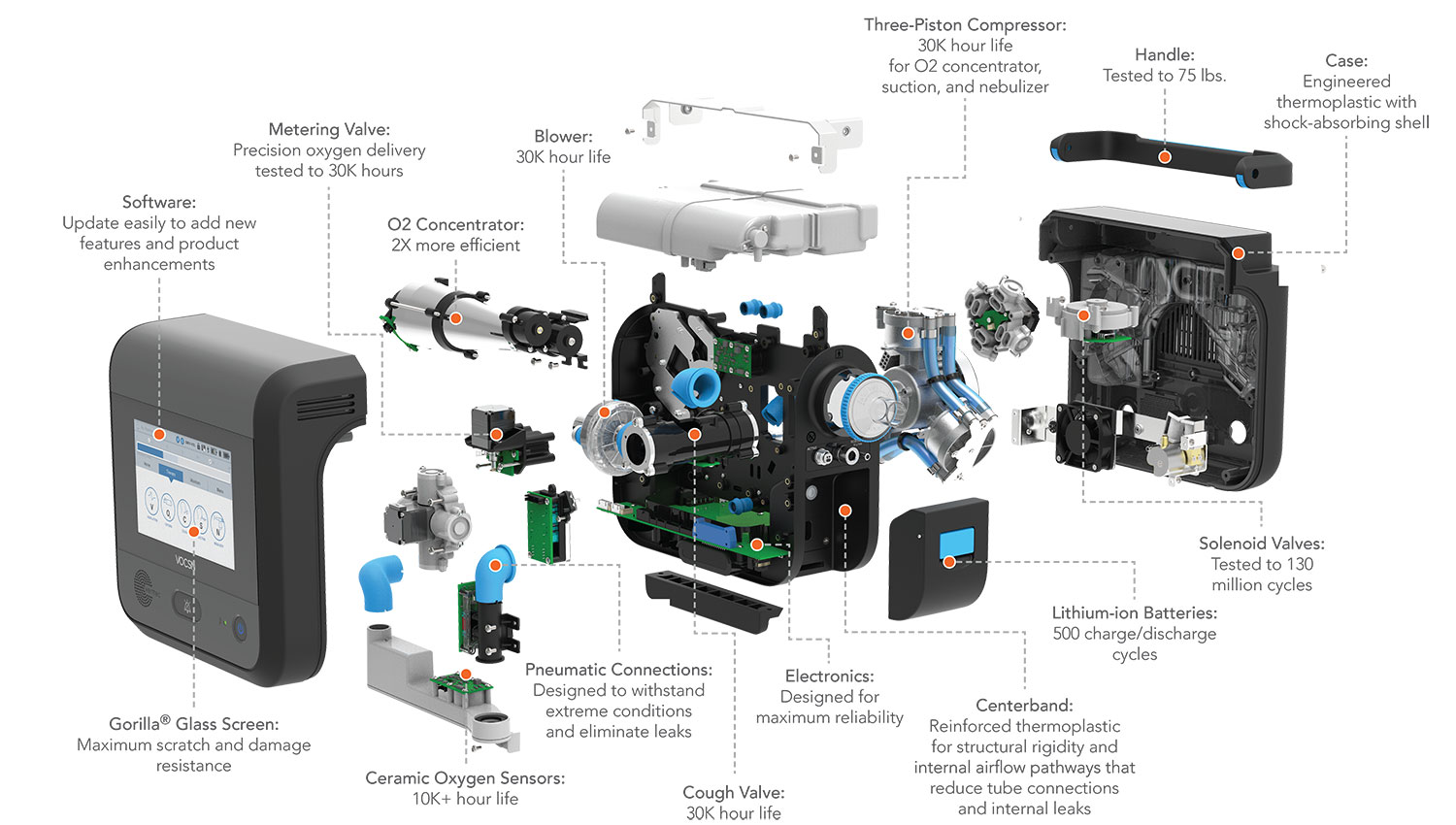 Engineered Tough
VOCSN is designed to provide lasting value
In addition to engineering endurance into every component, all VOCSN configurations include a 2-Year Standard Warranty, guaranteeing any initial repair and maintenance costs are covered by Ventec Life Systems. All five therapies are maintained on the same 10K-hour service schedule. With all major components are over-engineered and designed to 30K hours of use, you will never have to replace a nebulizer or suction pump again. Use the slider to reveal the durability of VOCSN.
CLICK TO VIEW THE DURABILITY OF VOCSN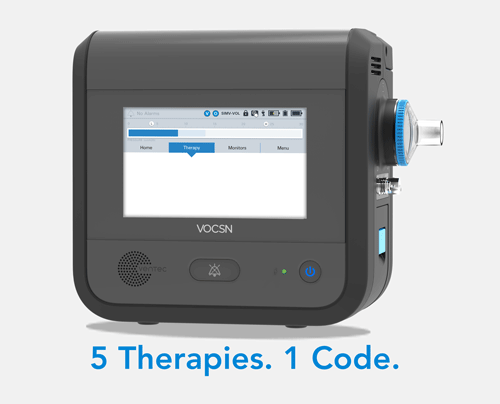 E0467 Reimbursement
VOCSN is reimbursable under HCPCS E0467
Medicare suppliers can bill for VOCSN using the new code for a multi-function ventilator: E0467. Patients are eligible if they have a prescription for a ventilator and at least one of the other devices (oxygen, cough, suction, nebulizer).