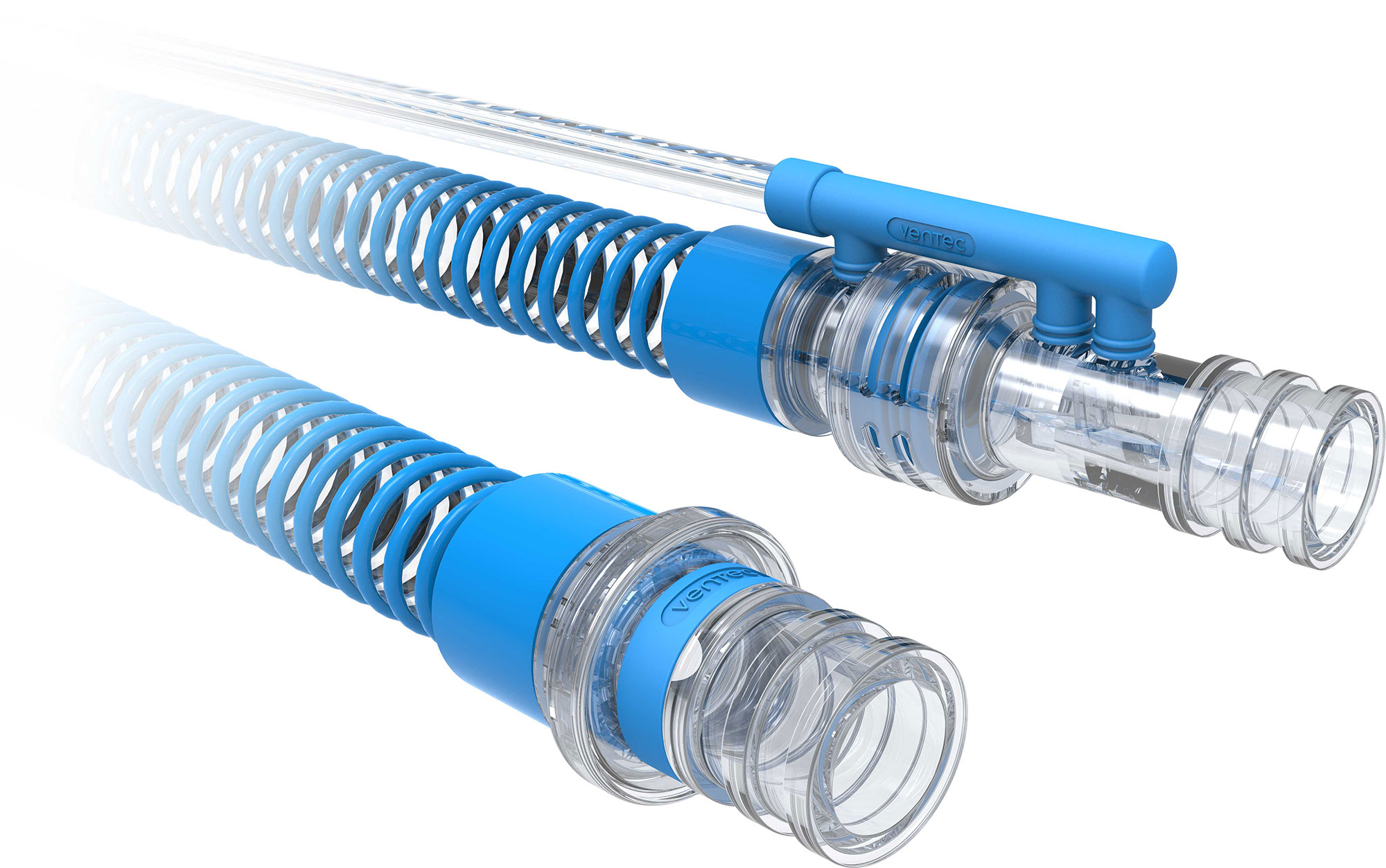 Switch Therapies Without Changing Circuits
The Ventec One-Circuit™ allows switching between therapies with the touch of a button. The redesigned valves make Touch Button Cough™ therapy possible and the integrated oxygen tube enables Oxygen Direct™. Rather than several cumbersome tubes connecting to separate devices, the Ventec One-Circuit™ eliminates clutter to create one easy-to-manage system for peace of mind.
Read More
Plus / Minus
ACTIVE CIRCUITS: The patent pending valve design supports cough and ventilation functions in a single circuit and combines the drive and sense lines into a single trilumen tube. Additionally, VOCSN uses advanced software technology to help prevent historical problems associated with condensation to optimize Vte sensing, accuracy, and triggering by purging condensation on every breath.
PASSIVE CIRCUITS: The Ventec passive circuit is light, small, and easy to use. Our unique passive valve is designed to close the leak during cough exsufflation, thus making Touch Button Cough™ possible without changing circuits.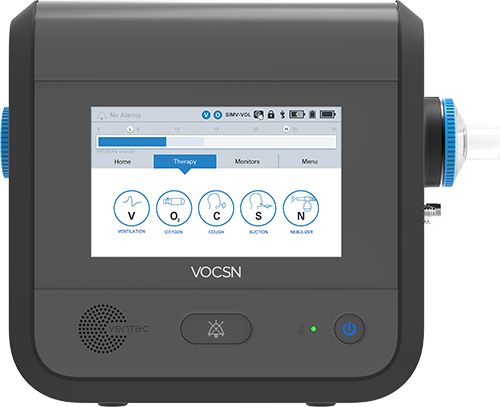 Critical Care Ventilator
VOCSN brings next generation technology, breathing comfort, and ease of use to ventilator patients.

6 L/min Oxygen Concentrator
The VOCSN internal oxygen concentrator and Oxygen Direct™ system deliver the equivalent of 6 L/min of oxygen. External oxygen sources can be connected when needed.

Touch Button Cough
Touch Button Cough™ therapy can be activated in seconds, without changing the circuit.

Hospital Grade Suction
The quiet hospital grade suction system that is easy to transport.

Frequently Asked Questions