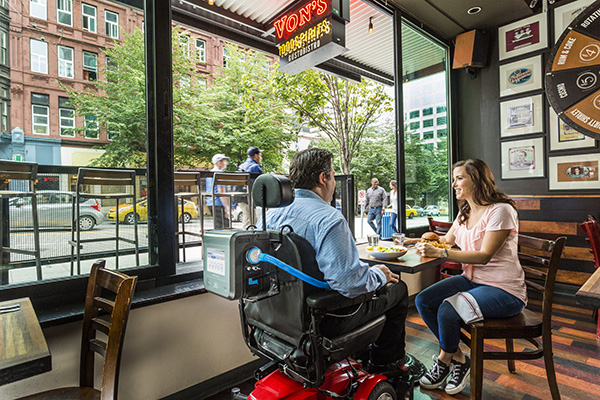 VOCSN Community
What people are saying from hospital to home
VOCSN User Community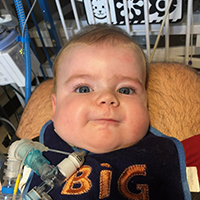 "VOCSN has made the possibility of leaving the hospital a reality for our baby son, Brooks. Born in October 2018, we learned Brooks has the ultra-rare disease SMARD which is thought to affect only about 100 children worldwide. His pulmonologist wanted to discharge Brooks, but we struggled to wean Brooks off the hospital ventilator. We tried other portable ventilators with the hope of taking Brooks home, but he just would not tolerate any portable device-until VOCSN. We quickly learned how to use VOCSN and we feel very comfortable setting and using all five therapies. Having all the therapies together has been so helpful, especially since the Cough Therapy function has had such a positive impact on his recovery from a recent infection."
Cam Howell, Father to Brooks - Louisville, KY
Small But Mighty Brooks
Baby Brooks, Hospital to Home with VOCSN
WDRB-FOX, Louisville, KY: "Thanks to medical machine, Louisville baby fighting rare disease is released from hospital"
WLKY-CBS, Louisville, KY: "Baby boy with rare disease returns home after months of treatment"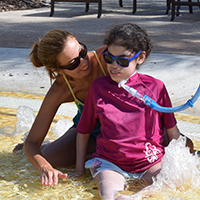 "VOCSN gave Chelsea the chance to have the trip of a lifetime to experience a magical day at an amusement park and even play in the fountains like all the other children seeking to cool down on a hot day. It was wonderful. She could enjoy the park all day and night. We had such a good time. The support from the Ventec team plus VOCSN turned her dream into a reality."
Lillian Dividu, Chelsea's Grandmother - Bronx, NY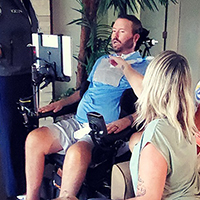 "Living with ALS is on its easiest days, challenging. After four years of respiratory equipment required, the change to the VOCSN has been seamless and liberating. Being able to cut down on the number of machines and daily maintenance, has truly been life-changing."
Kevin Swan - Bradenton, FL
Founder, A Life Story Foundation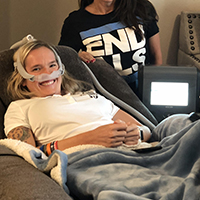 "Within the first two weeks of being on VOCSN, my breathing actually improved! VOCSN has been life-changing and the transition was smooth and easy. VOCSN is a game-changer for people living with ALS."
Sarah Olsen - Kansas City, MO
@sarahsalsfight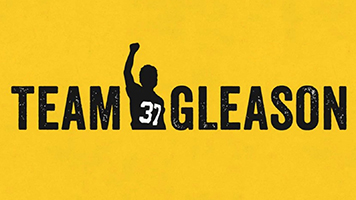 "We have been using Ventec's VOCSN multi-function ventilator for our Team Gleason House residents for almost a year and they have been game changers on many levels. With VOCSN being a single unit that performs 5 different functions, it's not only eliminated the amount of equipment the staff has to maintain and monitor, but also helps increase mobility and ease for the residents and care teams. Our goal with the Team Gleason House is to help people with ALS live as independently and productively as possible and the VOCSN devices help us achieve that goal."
Blair Casey, Assistant Executive Director
Team Gleason Foundation - New Orleans, LA
These stories may not represent the experience of all patients and caregivers and may not represent the views of Ventec Life Systems.
Home Health Care Community

"From the first time we saw VOCSN, we thought it was too good to be true. The team thought IF it is true, this is a game changer and now as we use it with patients, it is true and it is game-changing. The reality of one power cord, one circuit, and one set of batteries to charge creates a much better dynamic when we walk into a patient's home for the first time as compared to all of the equipment we used to setup. Knowing each component in VOCSN is engineered to a high standard and long run life also provides peace of mind to us and the family that VOCSN will continue to perform every day for the patient."
Don Downey, Owner and CEO
Millennium Respiratory Services - Whippany, NJ
These stories may not represent the experience of all patients and caregivers and may not represent the views of Ventec Life Systems.
Long Term Care Community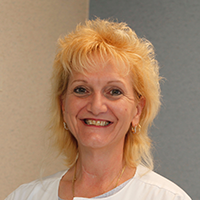 "Transitioning to VOCSN was extremely easy with the help of the VOCSN team - they made each patient transition safe and easy. Our patients love the "natural" feeling of VOCSN. Our RTs love all the time VOCSN saves. The monitor screen making vent checks a breeze and the Touch Button Cough saves them a ton of time. With VOCSN we can now take our patients to social functions without having to lug a suction machine and several oxygen tanks, plus we have ability to provide cough therapy whenever it's needed."
Millicent Zanders, CRT, Director of Respiratory
Lake Taylor Transitional Care Hospital - Norfolk, VA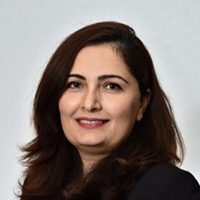 "The Ventec team is very knowledgeable and extremely receptive to feedback from caregivers and clinicians. The support we've received is superb. The amount of equipment and the limited space in patient homes often hinders the quality of life for the patient and the entire family. VOCSN has been the perfect solution and answers their needs for integrated care. It is amazing what we have accomplished since introducing VOCSN to our patients."
Yelena Yadgarova, MBA, RRT-NPS, Director of Respiratory Therapy
Elizabeth Seton Children's - Yonkers, NY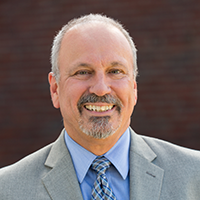 "We've built our facility from the ground up to offer the most advanced and quality medical and rehabilitative care for medically-complex ventilator dependent adults. From Day One, we selected VOCSN for use throughout our 60 beds as we believe it enables the most advanced respiratory care in the country. We are building a patient-centric care experience and VOCSN is enabling us to set the bar higher for mobility, ease of daily living and peace of mind for our patients, their families and our staff of dedicated respiratory care specialists."
J. Edward Burleigh, III NHA, President and CEO
Tulip Special Care - Philadelphia, PA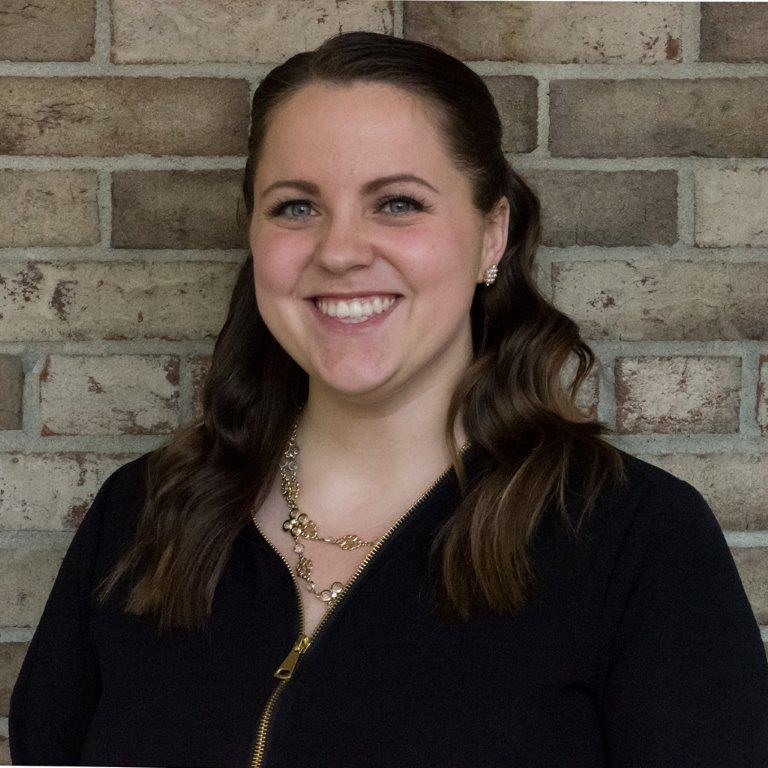 "I find the VOCSN Therapy Tracker to be a very useful and vital tool and I like that it tracks across all five therapies, not just ventilation. It has proven invaluable for trending, auditing, and improving compliance; all areas that elevate the level of care for our residents. Looking forward to what is in store next as the Ventec Team continues to add action information to Therapy Tracker."
Nicole Allen, RT, Director of Respiratory
Bridgewater Center for Rehabilitation and Nursing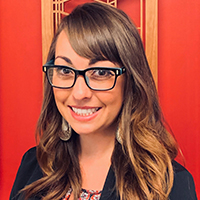 "Respiratory is my passion to provide the best bronchial therapies available for our patients. VOCSN has made this possible, they have provided our patients with the best therapy all in one - from the touchscreen with ventilation waveforms to being able to store memory of all the therapies performed including weaning trials. It is more convenient and has proven to maintain their respiratory needs more than any other ventilator. The footprint it gives in the rooms has been noticed by the patients and their family. Ventec has provided the best clinical help on call 24/7 and they have also provided the most efficient, durable equipment."
Mary Cler BSM RT, Respiratory Director
Generations at Lincoln - Lincoln, IL
Hear directly from VOCSN users. Directors of Respiratory Care share their perspective of the benefits of integrated respiratory care for the patient and caregiver.
These stories may not represent the experience of all patients and caregivers and may not represent the views of Ventec Life Systems.
Our Team
Doug DeVries is a pioneer and leader with nearly four decades of experience in the field of mechanical ventilation.
Prior to forming Ventec Life Systems, Doug was Vice President of engineering for Bird Medical Technologies following Dr. Forest Bird's departure. In 1997, Doug formed a new company to create the LTV™ portable ventilator. The introduction of the LTV™ series ventilator changed the world of portable ventilation, particularly for children who were able to leave the hospital months earlier to go home with their families.
But there was one more problem to be solved. When Doug's father was diagnosed with ALS and decided to forgo ventilation therapy, Doug was determined to do more to improve patient mobility. Doug wanted to improve the quality of life for ventilator patients and make care more manageable for caregivers.
To foster the next generation of respiratory care, Doug needed the best minds. In 2013 he reassembled the band of engineers. Doug and "the band" spent years thinking, prototyping, and developing a unified respiratory system. They envisioned a truly portable breathing system that is so integrated, and so simple, that each therapy could be activated with the touch of a button. The result is VOCSN.


Executive team & Board of Directors
Plus / Minus
Executive Team
Jim Alwan, Chief Executive Officer
Chris Brooks, Chief Strategy Officer
Joe Cipollone, Chief Engineering Officer
Mike Long, Vice President of Operations
Mike Kubany, Director of Quality and Regulatory Compliance
Board of Directors
Doug DeVries, Founder and Chief Technology Officer, Ventec Life Systems
Jim Alwan, Chief Executive Officer, Ventec Life Systems
Jim Hickey, President and Chief Executive Officer, Phraxis, Inc.
Mike Lester, President and Chief Executive Officer, LifeStance Health, Inc.
Ventec Clinical Board
The VOCSN team brings the best minds in respiratory care to improve patient health. The Ventec Clinical Board are objective thought leaders. They are free to share any opinions that are good, bad, or indifferent to VOCSN or Ventec Life Systems. We rely on our Clinical Board for ideas on how to improve the VOCSN and for future innovations in respiratory care.