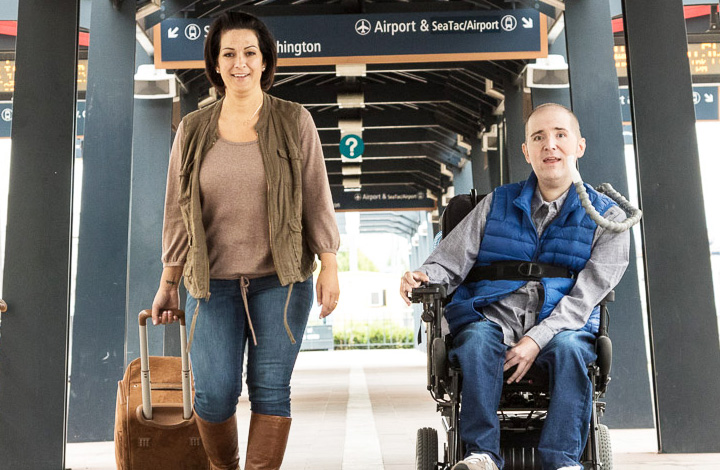 Inspired by Patients & Caregivers
Respiratory care advances when we work together
The VOCSN Community brings together leading physicians, respiratory therapists, emergency responders, families, and patients to advance respiratory care. Connect to find care groups and join the conversation.
LEARN ABOUT THE VOCSN COMMUNITY
Our Team
Doug DeVries is a pioneer and leader with nearly four decades of experience in the field of mechanical ventilation.
Prior to forming Ventec Life Systems, Doug was Vice President of engineering for Bird Medical Technologies following Dr. Forest Bird's departure. In 1997, Doug formed a new company to create the LTV™ portable ventilator. The introduction of the LTV™ series ventilator changed the world of portable ventilation, particularly for children who were able to leave the hospital months earlier to go home with their families.
But there was one more problem to be solved. When Doug's father was diagnosed with ALS and decided to forgo ventilation therapy, Doug was determined to do more to improve patient mobility. Doug wanted to improve the quality of life for ventilator patients and make care more manageable for caregivers.
To foster the next generation of respiratory care, Doug needed the best minds. In 2013 he reassembled the band of engineers. Doug and "the band" spent years thinking, prototyping, and developing a unified respiratory system. They envisioned a truly portable breathing system that is so integrated, and so simple, that each therapy could be activated with the touch of a button. The result is VOCSN.


Executive team & Board of Directors
Plus / Minus
Ventec Clinical Board
The VOCSN team brings the best minds in respiratory care to improve patient health. The Ventec Clinical Board are objective thought leaders. They are free to share any opinions that are good, bad, or indifferent to VOCSN or Ventec Life Systems. We rely on our Clinical Board for ideas on how to improve the VOCSN and for future innovations in respiratory care.