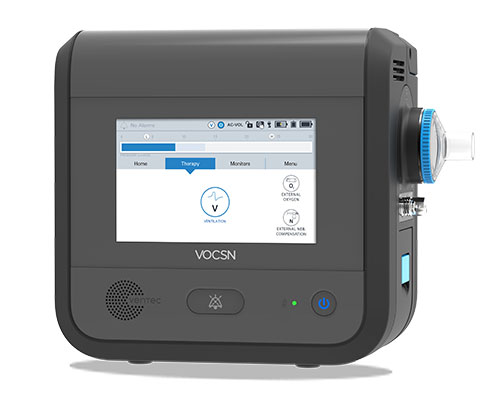 COVID-19 Support
Learn how to use VOCSN for COVID-19 patients
Find quick start guides and manuals, training videos, and live Zoom training resources to help you care for patients suffering from COVID-19.

For additional support 24/7: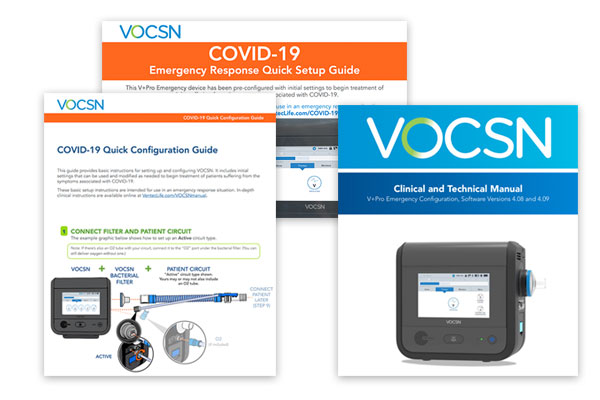 V+PRO EMERGENCY LABEL
Sample label to indicate a V+Pro Emergency VOCSN configuration.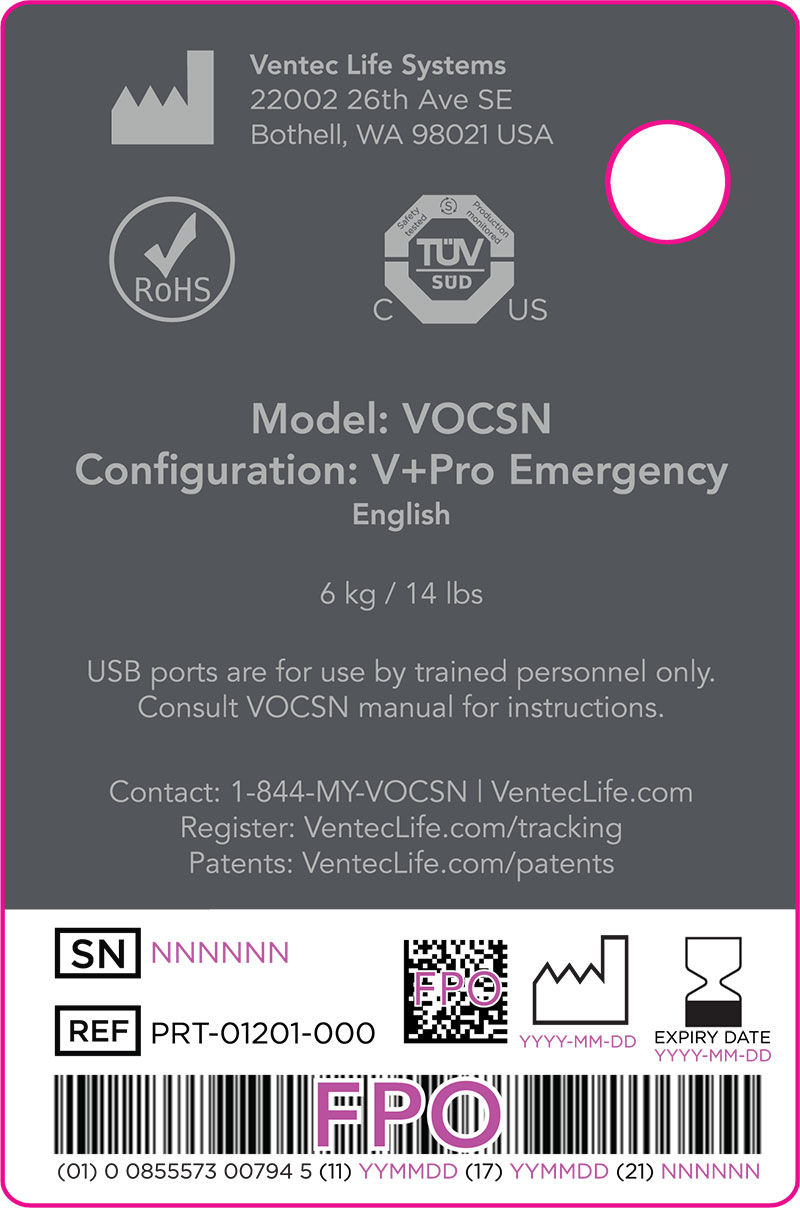 Quick Start Guides & Manuals
VOCSN V+PRO EMERGENCY RESOURCES
VOCSN V+Pro Emergency Training
Ventec's Director of Clinical Services walks you through taking VOCSN V+Pro Emergency out of the box and preparing for patient use.
For in-depth training including opportunities to earn CEU credits, please visit VentecLife.com/Training.