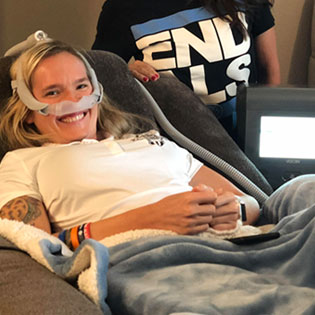 Within the first two weeks of being on VOCSN, my breathing actually improved! VOCSN has been life-changing and the transition was smooth and easy. VOCSN is a game-changer for people living with ALS.

Sarah Olsen, @sarahsalsfight
Kansas City, MO
These stories may not represent the experience of all patients and caregivers and may not represent the views of Ventec Life Systems.