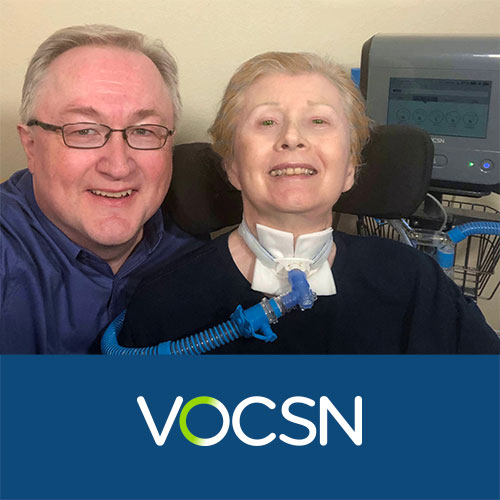 It's wonderful to have my wife Sherrill at home to celebrate the holidays. VOCSN's rapid training made that possible. Instead of transitioning to a skilled nursing facility or LTAC hospital, she was discharged from hospital to home. VOCSN's integrated care increases our mobility making travel and appointments easy. Time is our most valuable commodity, especially this Christmas, as we prepare to celebrate our 25th wedding anniversary. Thank you VOCSN. We are grateful your team helped us get home for this special time of year.

Robert Ian
Las Vegas, NV

Click here for more about Robert Ian
These stories may not represent the experience of all patients and caregivers and may not represent the views of Ventec Life Systems.