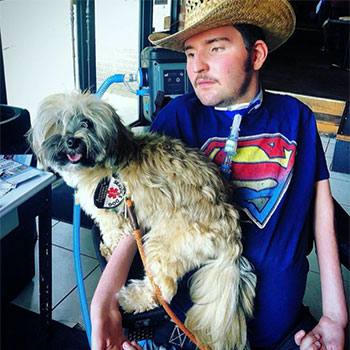 My VOCSN is the best tool in my toolbox for fighting Muscular Dystrophy. With five machines in one I am never without the support I need to keep my lungs strong. It's so lightweight and portable I can live my best life, which means hanging out at coffee shops, working out, going to the movies, and Broadway shows, and traveling with my family and service dog Rico. Thank you VOCSN team for developing this awesome machine!! You guys rock!!!

Oliver Hoyt
New York, NY

Follow Oliver on Instagram
These stories may not represent the experience of all patients and caregivers and may not represent the views of Ventec Life Systems.