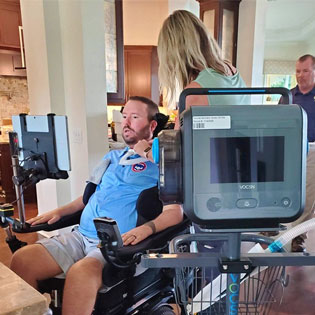 Living with ALS is on its easiest days, challenging. After four years of respiratory equipment required, the change to the VOCSN has been seamless and liberating. Being able to cut down on the number of machines and daily maintenance, has truly been life-changing.

Kevin Swan, Founder, A Life Story Foundation
Bradenton, FL
These stories may not represent the experience of all patients and caregivers and may not represent the views of Ventec Life Systems.