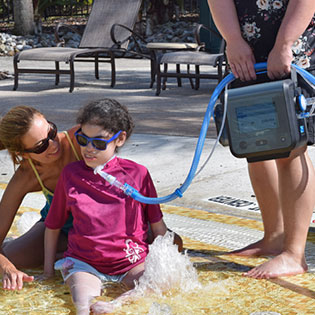 VOCSN gave Chelsea the chance to have the trip of a lifetime to experience a magical day at an amusement park and even play in the fountains like all the other children seeking to cool down on a hot day. It was wonderful. She could enjoy the park all day and night. We had such a good time. The support from the Ventec team plus VOCSN turned her dream into a reality.

Lillian Dividu, Chelsea's Grandmother
Bronx, NY
These stories may not represent the experience of all patients and caregivers and may not represent the views of Ventec Life Systems.