Every month, Ventec has a meeting for everybody on the team. For a recent meeting, Shua Sauer, Senior Vice President and Chief Operating Officer of Gurwin Jewish Nursing Home and Long-term Care Facility, planned to participate by video conference. Gurwin had recently transitioned all of their ventilator patients to VOCSN. But, Shua showed up in-person.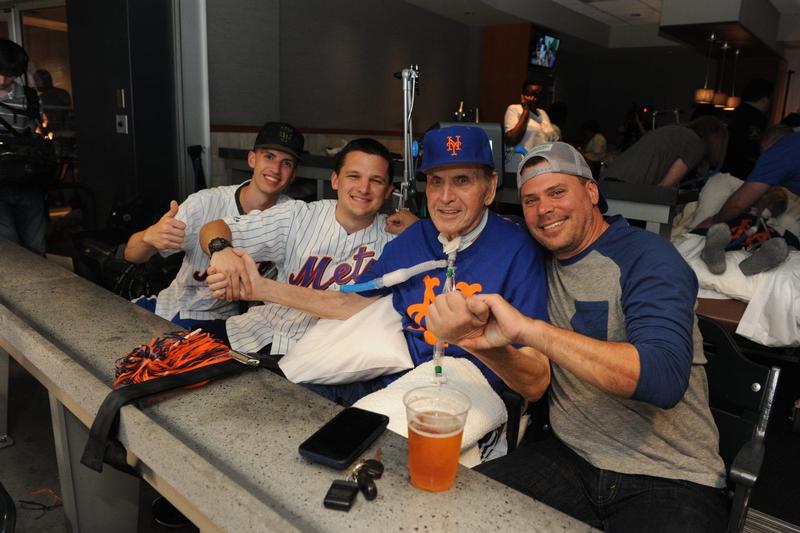 Shua had felt compelled to fly out to Seattle from New York in order to thank everyone personally. He shared stories about how several of the patients at Gurwin were able to embark on an outing to the Mets baseball game thanks to the mobility afforded to them by VOCSN. He told us how residents were able to leave their rooms for the first time in years. A son was able to hear his dad's voice again for the first time in months because of VOCSN.
These stories were incredibly powerful and showed every member of the Ventec team the impact that our work is having on the ventilator-dependent population. The depth of appreciation for this work by those who are caring for this population was made very clear by the fact that Shua made the journey to give thanks in-person. The entire experience was incredibly emotional, both from seeing the impact on the quality of life for patients, as well as because of the depth of gratitude from their family members and caregivers. By the end, there was not a dry eye in the room.
I have always been incredibly proud to be a part of the Ventec team and what they are giving to the ventilator-dependent community, but Shua's visit made me see the impact VOCSN is having on people's lives even more profoundly. Ventec helped me find a sense of fulfillment in life and helped me see that, despite my disability, I could still be a valuable and contributing member of a noble cause. After my accident, I struggled to find a way to contribute to society and feel as though I have a valuable purpose. The effort Shua took to share his appreciation for the Ventec team and the impact we are making reminded me that sometimes everyone needs to know they are valued.
Shua's surprise visit not only inspired me to continue supporting the work done at Ventec, it also inspired me to strive to make an impact on the world with the little things. We are all connected and have the power to affect the people and things around us. Think of the large-scale impact that could arise if everybody made even small efforts to express respect, courtesy, and appreciation. Shua's heart-felt thank you, for which he went the distance, literally, helped the entire Ventec team feel first-hand how the work we do everyday is having a major impact on the lives of others — and inspired us to continue this work even more passionately.