Multi-Function Ventilator
The Multi-Function Ventilator is reimbursed according to HCPCS Code E0467. The Multi-Function Ventilator is defined as a single device that integrates a ventilator, portable oxygen concentrator, cough stimulator, suction, and nebulizer, which traditionally requires a separate piece of equipment for each therapy. VOCSN is the only device that integrates all five therapies and qualifies as a Multi-Function Ventilator, regardless of whether invasive, non-invasive, or mouthpiece ventilation is prescribed.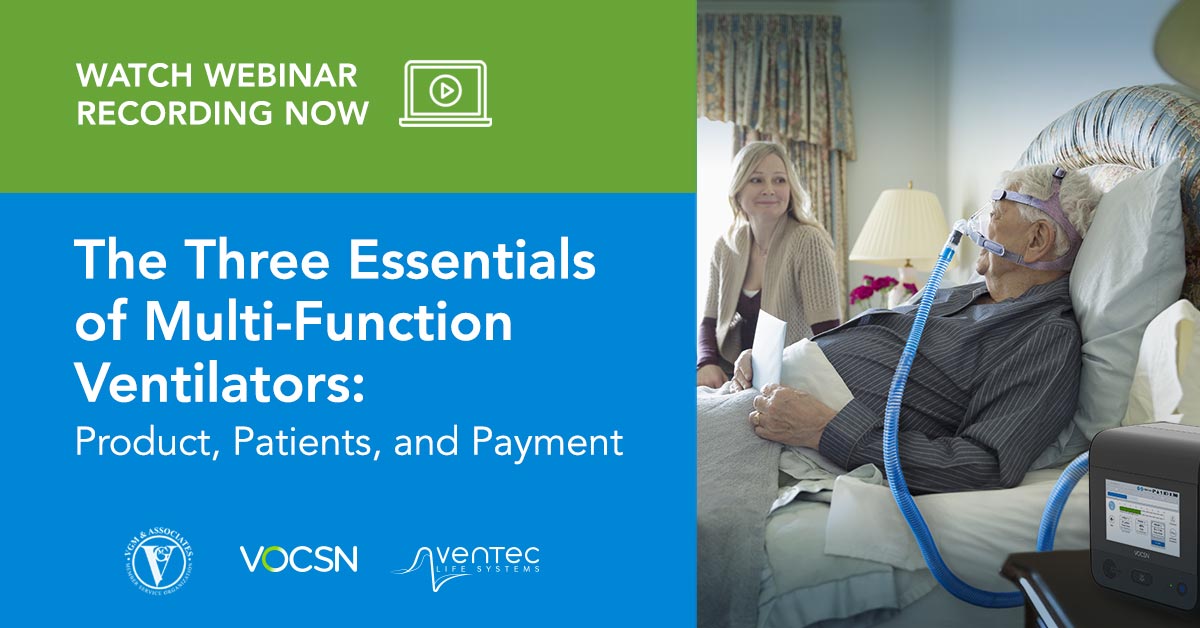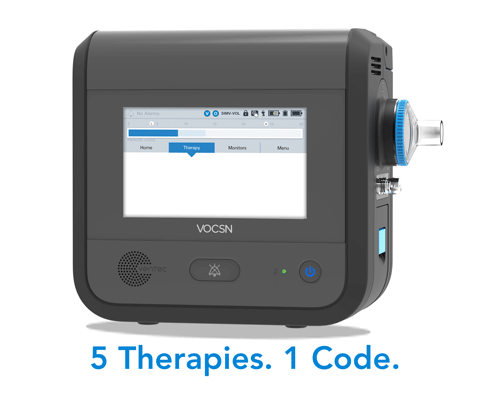 Update June 8, 2020:
Permanent Update to Multi-Function Ventilator Code Increases Access to Integrated Respiratory Care for All Ventilator Users
Eligibility
Any patient that qualifies for a ventilator and at least one of the four additional VOCSN therapies (oxygen or cough or suction or nebulizer) may be eligible for VOCSN under Medicare Part B.
Eligibility for a multi-function ventilator follows the same medical necessity as existing stand-alone devices today. In May 2020, CMS issued a statement, "Starting in April 2020, the Centers for Medicare & Medicaid Services (CMS) permanently suspended claims editing for multi-function ventilators when there are claims for separate devices in history that have not met their reasonable useful lifetime." Read the full MLN Matters related to E0467 here.
Billing for a second multi-function ventilator also follows the same Medicare eligibility guidance. It requires medical necessity for the secondary multi-function ventilator to serve a different medical purpose determined by the beneficiary's medical needs, such as requiring a ventilator mounted on a wheelchair for use during the day and another ventilator of the same type for use while in bed.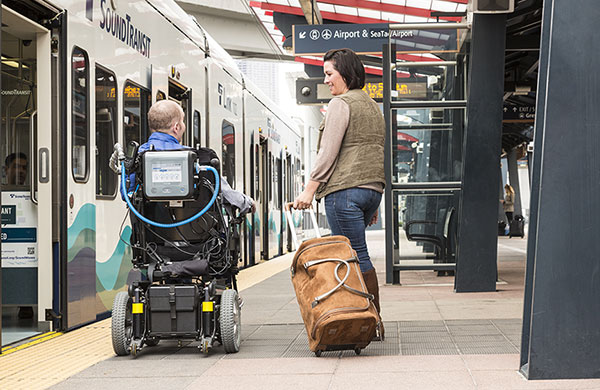 Ownership & Billing
The Medicare Part B final rule classifies multi-function ventilators in the "frequent and substantial servicing" payment category, meaning equipment suppliers providing VOCSN to eligible beneficiaries receive a monthly rental fee that covers the ventilator and its integrated therapies. Some advantages of this policy include:
Single HCPCS Code and Single Payment Methodology
VOCSN will be reimbursed according to a lump-sum monthly payment for as long as the device is medically necessary (similar to how a traditional ventilator is reimbursed today). This is a change from the current system that reimburses DME suppliers for a separate HCPCS code for each of the five therapies, with each code reimbursed under a different methodology. For example, capped items, including cough, suction, and nebulizer, are reimbursed for up to 13 months, while oxygen equipment is reimbursed for up to 36 months. Because VOCSN is not classified as a capped rental item or as oxygen equipment, suppliers receive the same lump-sum monthly payment as long as the patient meets the usual medical necessity requirements.

Single Owner of Equipment
The DME supplier will own all five therapies from day one. This is a change from the current system, which allows the supplier to own only the ventilator and oxygen concentrator and, after 13 months, the beneficiary to own the cough, suction, and nebulizer items.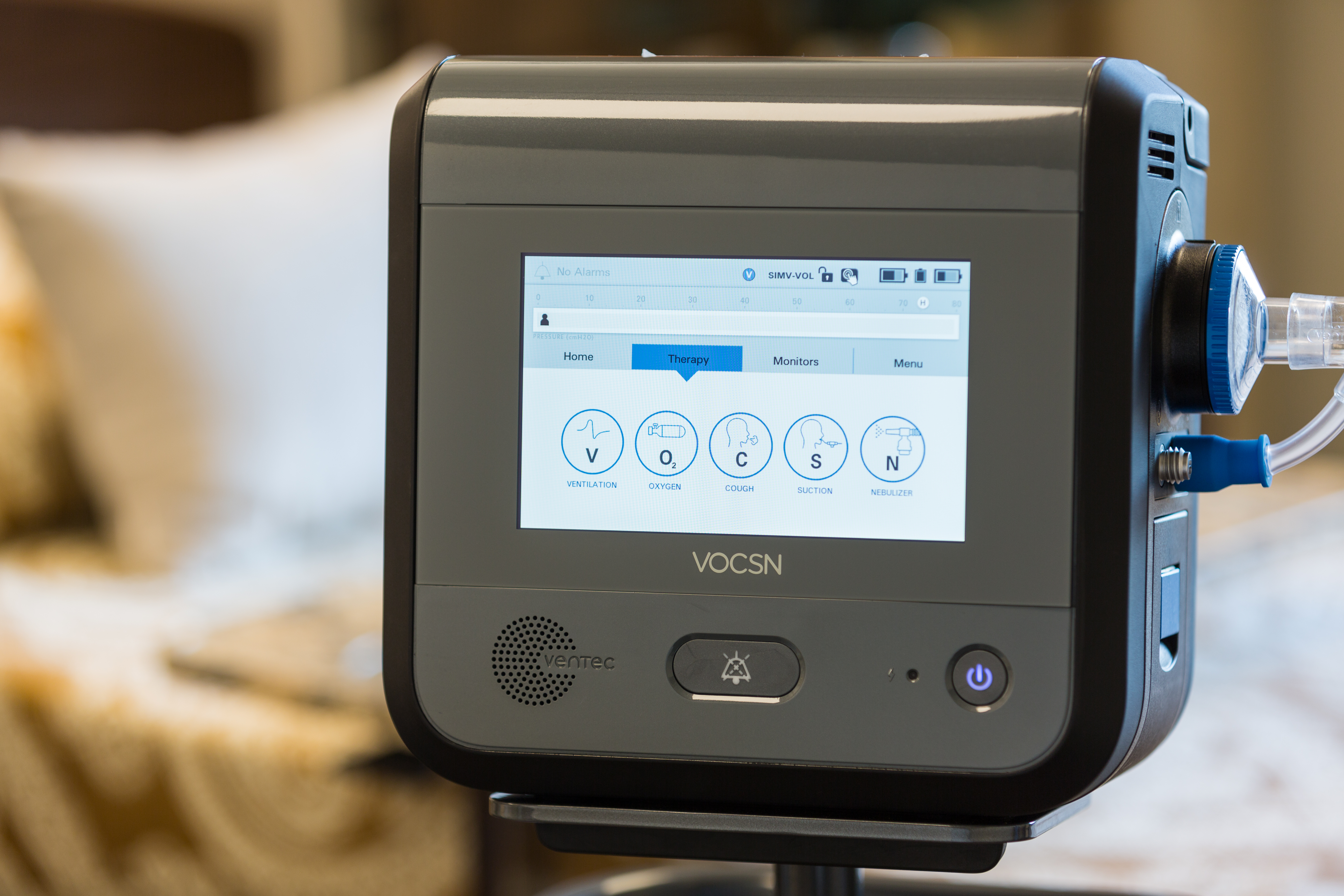 Expanding Medicaid and Commercial Payers
E0467 is rapidly increasing adoption across state Medicaid programs and commercial payers. Ventec has an entire team devoted to helping DME suppliers receive insurance reimbursement. We will partner with patients and DME suppliers to help insurance companies transition to integrated respiratory care with VOCSN.
TRICARE covers VOCSN using E0467 Medicare rates retroactive to January 1, 2019.
E0467 Checklist
Review the polices and documentation to support medical necessity for eligibility of a multi-function ventilator, provided by The van Halem Group.
Multi-Function Ventilator Checklist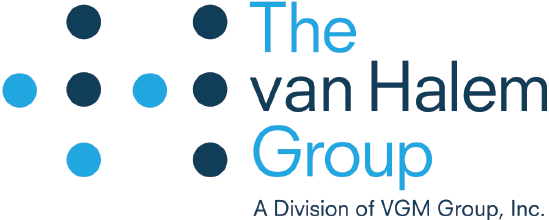 This information is intended to serve as general reference and does not constitute reimbursement or legal advice. Ventec Life Systems makes no promise or guarantee that the information provided is comprehensive, will remain timely, will be appropriate for the specific services provided, or will result in reimbursement. For all coding, coverage, and reimbursement matters or questions, Ventec Life Systems recommends that you consult with certified coders, payers, and/or reimbursement specialists. To view the full text of the rule, click here.
Email info@venteclife.com with any questions about access and payment for VOCSN.
Updated: June 8, 2020